You've found the right place!
Interview Transcription Service
Conference and Interview Transcription
If you have an interview, a webcast, a research project, focus group or conference you need to have transcribed, WeType can help.  Our team of specialist typists have wide-ranging experience typing what can often be quite complex multiple voice recordings and know what it takes to achieve the best quality results for our clients.
We regularly transcribe recordings of:
Board meetings
Conferences
Disciplinary meetings
Interviews for research projects
Lectures
Pharmaceutical focus groups
Podcasts
Presentations
Seminars
Webcasts
Undercover recordings
What Transcript do you need?
There are two main styles of interview transcription; these are known as either clean verbatim or strict verbatim.   Each style may be used for different projects, depending on what the transcript is to be used for.  In most instances, the preferred choice is clean verbatim.  To help you decide which style is suitable for your project, the two different styles are explained below.
Clean verbatim omits or adjusts the following:
Stutters
Filler speech, including "um", "ah", etc.
Repetition of words, unless useful for emphasis.
Speaker idiosyncrasies such as the repetitive use of "like", "actually", "sort of" "kind of", etc.
Interruptions made by the interviewer, such as "yeah", "mm-hmm" and "okay".
Most non-speech sounds, including coughing and throat clearing (laughter may be left in if it helps the context).
False starts or redirection.
Run-on sentences.
A clean verbatim transcript is still an accurate representation of the original recording but irrelevant elements are removed, thereby achieving an easily readable transcript.  A clean verbatim style does not edit sentence structure or add, remove or change important words. In the majority of cases grammar is usually left as dictated.
Strict verbatim attempts to capture every speaker utterance. Strict verbatim transcripts include all of the items usually omitted from clean verbatim (see above).
If you aren't sure whether you need a clean or strict verbatim transcript, please discuss with your Account Manager at the start of the project.   In most instances, clean verbatim is suitable as it is concise and can be easily read.
Choosing an experienced transcription company with professionals who are familiar with sector specific jargon is essential for high quality, accurate transcripts.
For more Hints and Tips on Interview and Conference Transcription click here.
Relax - We have Security covered
And most important of all? It's all totally safe and secure. WeType is fully GDPR-compliant, we are CyberEssentials certified, and crucially, have ISO27001 status. Anyone who has achieved this will know just how difficult that is to get!
Your Data is safe with WeType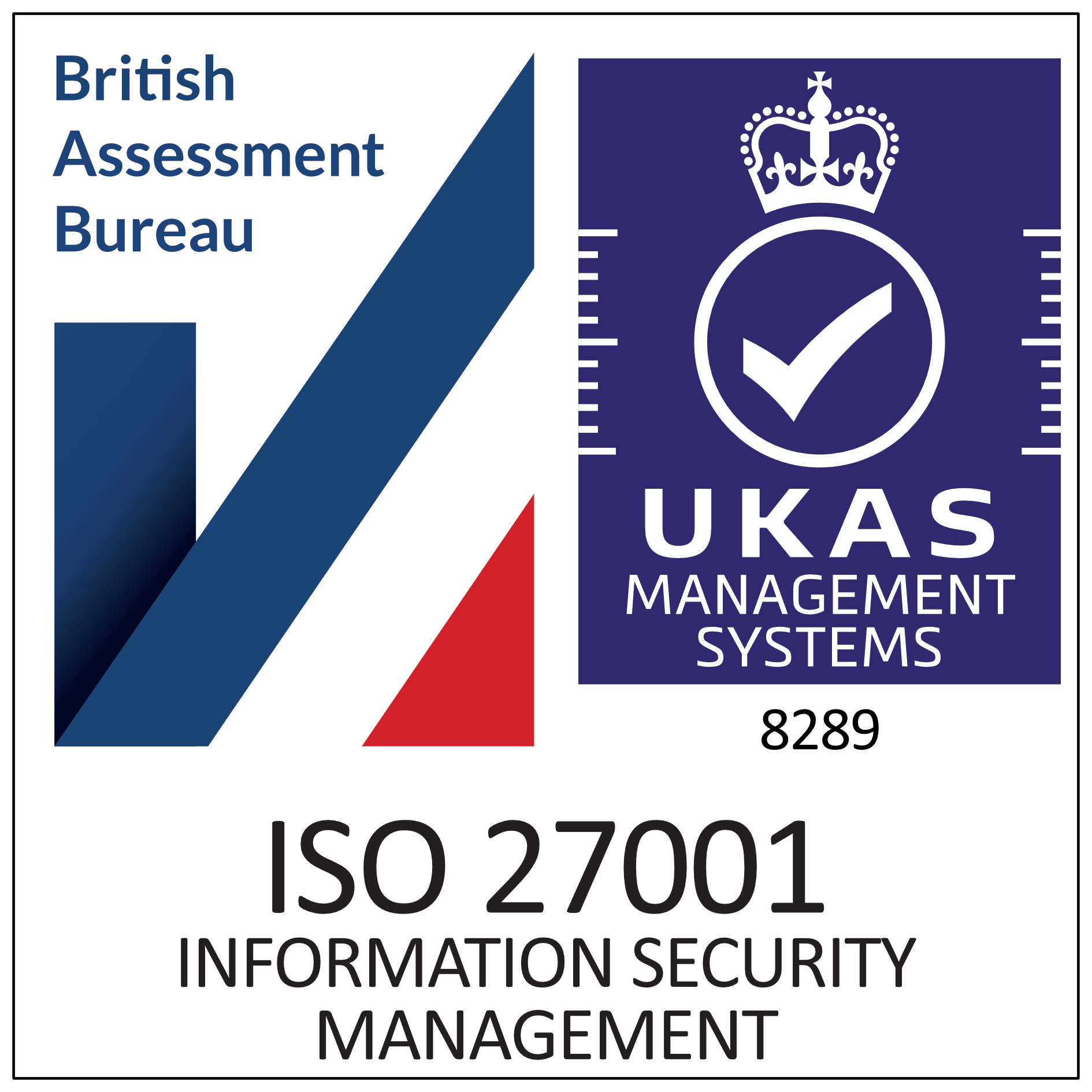 GDPR and ISO27001-compliant and CyberEssentials tested. (full technical details and security levels are available on request from our Data Processing Officer at [email protected]). Learn more about ISO27001 here.
Get in contact using the form below or Open an Account now
Contact us
Talk to us about your interview and conference typing requirements